monday.com
PDF Generator
Easily generate, save and download documents using your own design.
GDPR compliant | step-by-step setup assistant
monday.com to PDF
---
Easily generate PDF and/or docx files directly from your monday.com boards. You can either include data from an entire board (list) or from a single item.
Create whatever type of document you need. All with fully customizable templates and your own branding. The only limit is your imagination.
The generated files will be stored in a file-column and can additionally be sent via email.
Use our pre-made automation recipes to create documents on auto-pilot.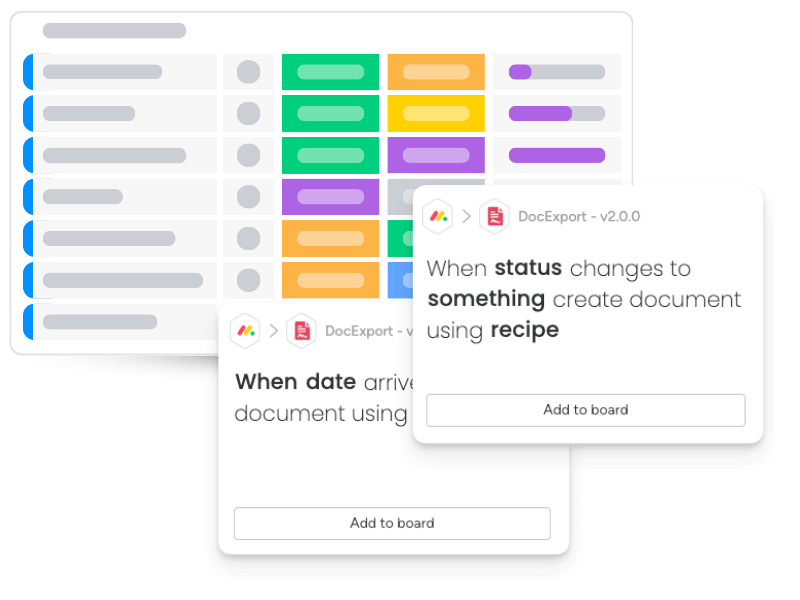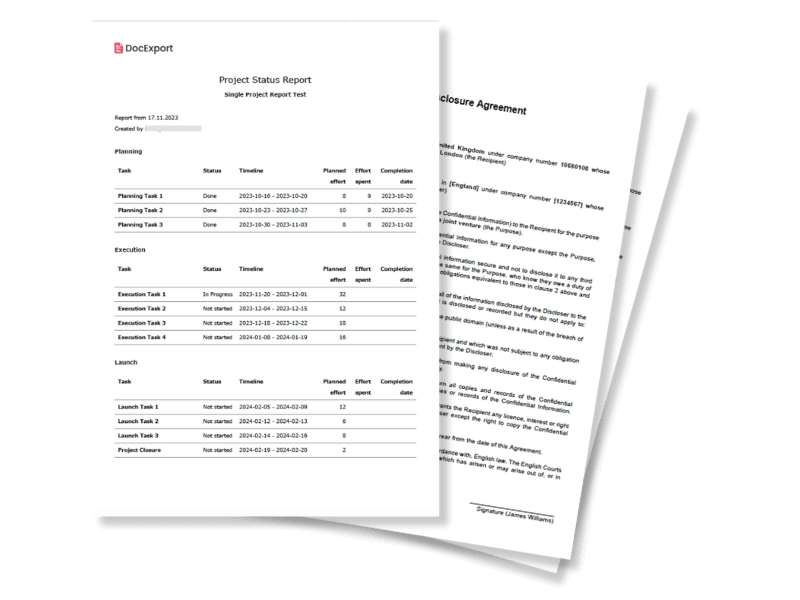 Use Cases
---
The use cases for PDFs in monday.com are unlimited, but here are some examples depending if you want to create an export from a board or from a single item:
Single item:
- Contract & NDA
- proposal
- agreement
- certificate
- invoice/quote
- offer letter
Board (list):
- Project status report
- timesheet
- list of tasks
- product/service list
- lead pipeline
- event list

GDPR/DSGVO compliant
---
DocExport.com is the only PDF Generator for monday.com which is GDPR compliant.
Our app is hosted in the European Union (Germany).
We're based in London and we have extensive experience in the area of data security and privacy. Our app doesn't store any data from your boards.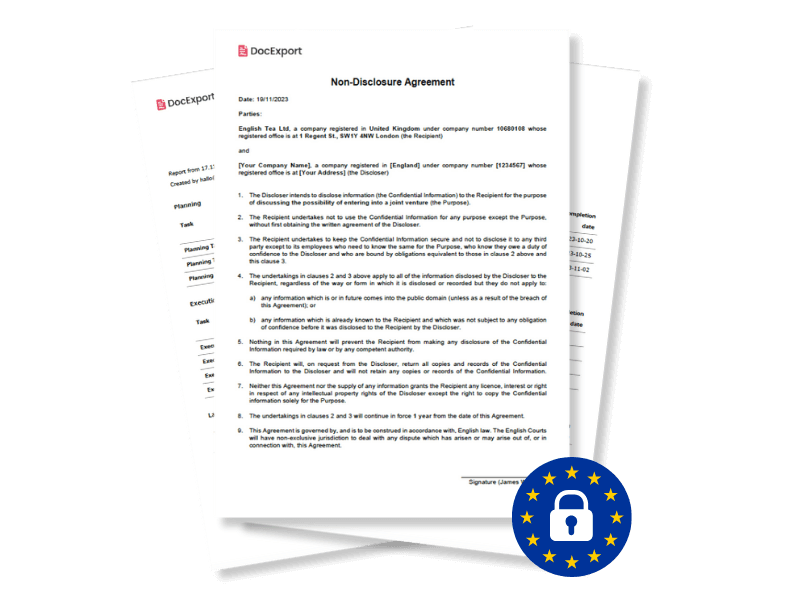 Start free. Choose a plan later
Simply start with our free forever plan and choose more volume as you grow.